2023 VIPs
2023 Committee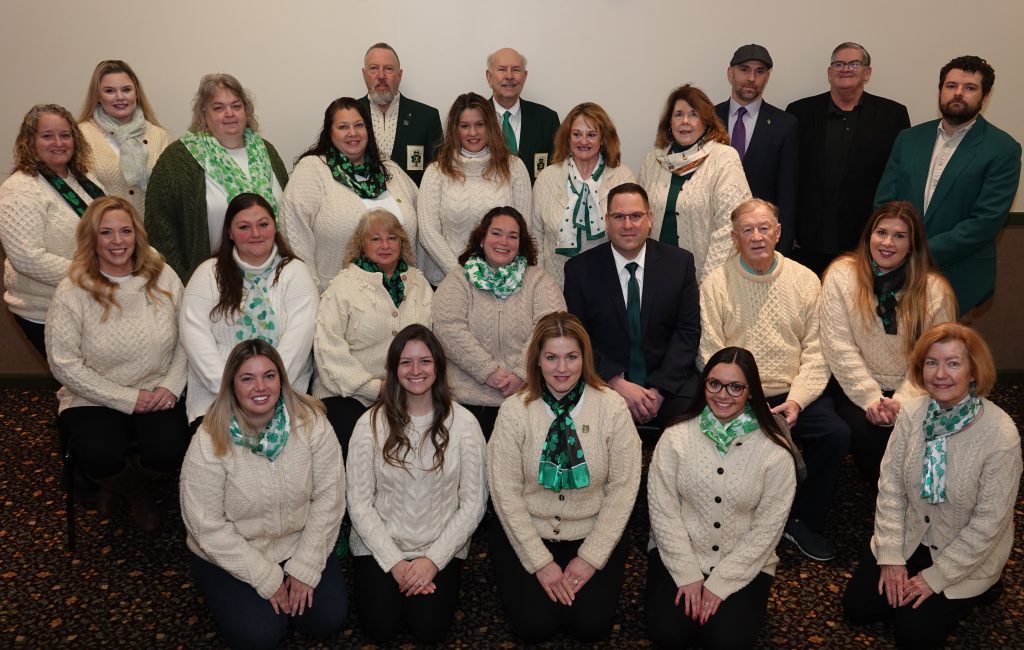 2023 Officers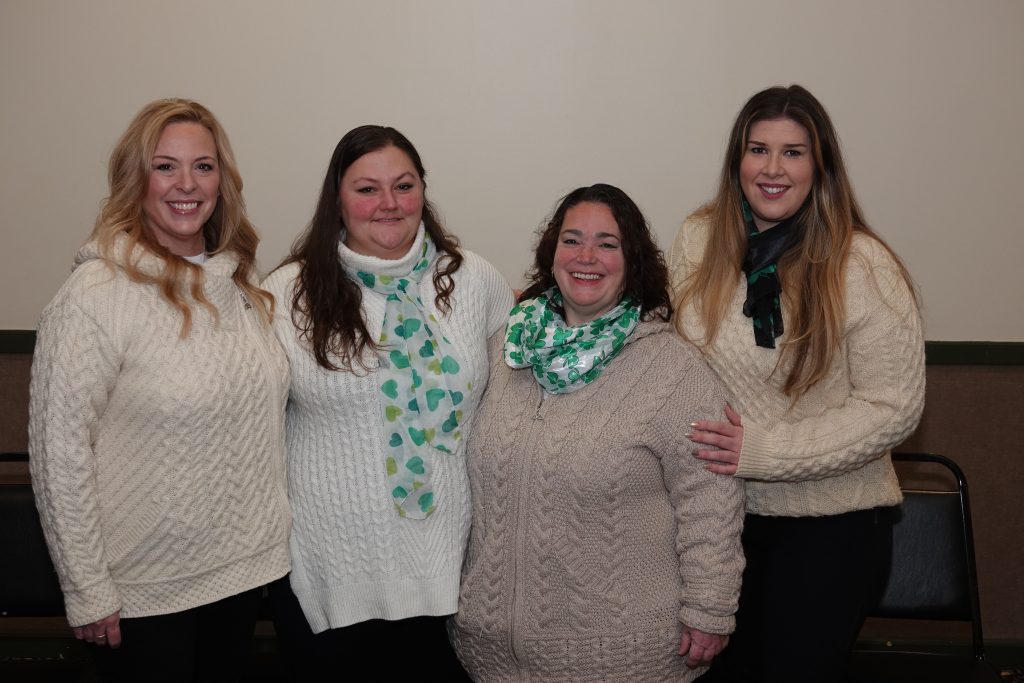 2023 President, Denise Noble
As Committee President, Noble is responsible for leading the membership of dedicated volunteers as they help coordinate the city's participation in the Holyoke St. Patrick's Day Parade, as well as the many related events throughout the year. A committee member since 2017, she has chaired the Contest Committee and chaperoned the colleen and her court at many events. She has also assisted with the Shamrock Painting Campaign and Irish Night. She served as Vice President in 2022.
Noble is employed by the City of Chicopee. She has worked in the Clerk's office for 18 years and currently holds the position of Principle Clerk. She attended and completed the Leadership Institute for Political and Public Impact (LIPPI) program run by the Women's Fund of Western Mass in 2017. She is a graduate of Chicopee Comprehensive High School. Noble lives in Chicopee with her husband Matt and is the mother of two children: Alex and Adam Martinez. She comes from a large family with roots in Chicopee going back many years.
Outside of the Parade Committee, Noble serves as the President of the Board of Directors for Sheridan Circle Housing Cooperative. She volunteers regularly with other community organizations. She enjoys going on cruises and playing darts in her spare time.
2023 Marshal, Gerard "Jerry" Roy
Long-time city resident and Councilor-at-Large Gerard (Jerry) Roy has been selected as the 2023 Chicopee Parade Marshal. A former parade committee member, Roy was a Lieutenant in the Chicopee Fire Department, retiring in 1999. For many years, he has been active in numerous community organizations, serving on the Board of Directors of the Tiger Athletic Club, Chair of the Chicopee Golf Commission, Board President for Lorraine's Soup Kitchen & Pantry, Inc., and as trustee for the Moose Family Center. He belongs to the Chicopee Elks Lodge and is a Third-Degree Knight of Columbus.
Roy is married to the former Marilyn Dominik, and they have four children: Brennan, Kimberly, Brett (married to Jennifer) and Rachel (married to Jongary Williams); and four grandchildren: Lila, Kian, Kina and Mia.
Upon learning of his selection as Marshal, Roy was greatly appreciative of the honor. "I have the highest praise for the work that the committee does for the city. I am overwhelmed that they chose me, and deeply honored." The Holyoke St. Patrick's Day Parade will take place on March 19, 2023, and he will lead the Chicopee contingent through the streets of Holyoke on that day.
2023 Woods Award Recipient, Kathy Sliwa
The second award conferred, named after Jack Woods, one of the founding members of the committee, is presented each year to a committee member in good standing of at least ten (10) years who has rendered extraordinary service to the Committee. This year's recipient is Katherine (Kathy) Sliwa. A native of Enfield, CT, she has resided in Chicopee since 1993. She is a graduate of Hartwick College and received a master's in accounting from Elms College. She has been employed at Health New England for fifteen years.
Sliwa has been an active member of the parade committee since 2010, participating on the 60th Anniversary committee, Nominating Committee, Membership Committee as Co-chairman, Board of Directors as Chairman, Bylaws committee and serving as Treasurer for 3 years.
She and her husband Dan have two adult children: Alyson, who is also a parade committee member, and Christopher. When not busy with parade committee activities, she enjoys being outside either fishing or going to the beach with family and friends. Sliwa marches in the parade each year, but 2023 will be special, with her family alongside, when she is honored for her tireless committee work.
2023 Atkinson Award Recipient, Rob Pion
The third award given is the Atkinson Award. Created by the Parade Committee to honor the late George Atkinson, who was a founding member, and his son, George "Buddy" Atkinson Jr., it is presented each year to a person or organization who is not a member but who has provided extraordinary service or assistance to the Committee. The 2023 recipient is Rob Pion. A 3rd generation business owner for Bob Pion Buick GMC who has worked at this family business since a young age, Pion grew up learning about the car industry and running a successful business from the two most important men in his life: his grandfather and his father. After graduating from Cathedral High School and St. Michael's College, he returned to Western MA to work in the family business, working his way up to a management position, and now serves as CEO along with his father.
Pion is married to Rosa Rodriguez-Pion, and they have two sons: 4 year old Anthony and 3 year old Joseph. They enjoy spending time together and especially skiing in Vermont.
The history of Pion and GMC with the Chicopee Parade Committee is longstanding. In the early to mid-1990's GMC was a parade sponsor and the vehicles from the dealership would pull the floats. The Chicopee community has also played an important role not only in the success of the dealership but the relationships made along the way. Pion reports there are many fellow business owners, city leaders, and residents who have impacted him both personally and professionally. He was honored to be chosen for the Atkinson Award and looks forward to another parade day in Holyoke.
2023 Chicopee Colleen and Court

Left to Right: Nydia Morales, Martha O'Donnell, 2023 Colleen Kailyn Pontiatowski, Hailey Prive and Ava Lapa.