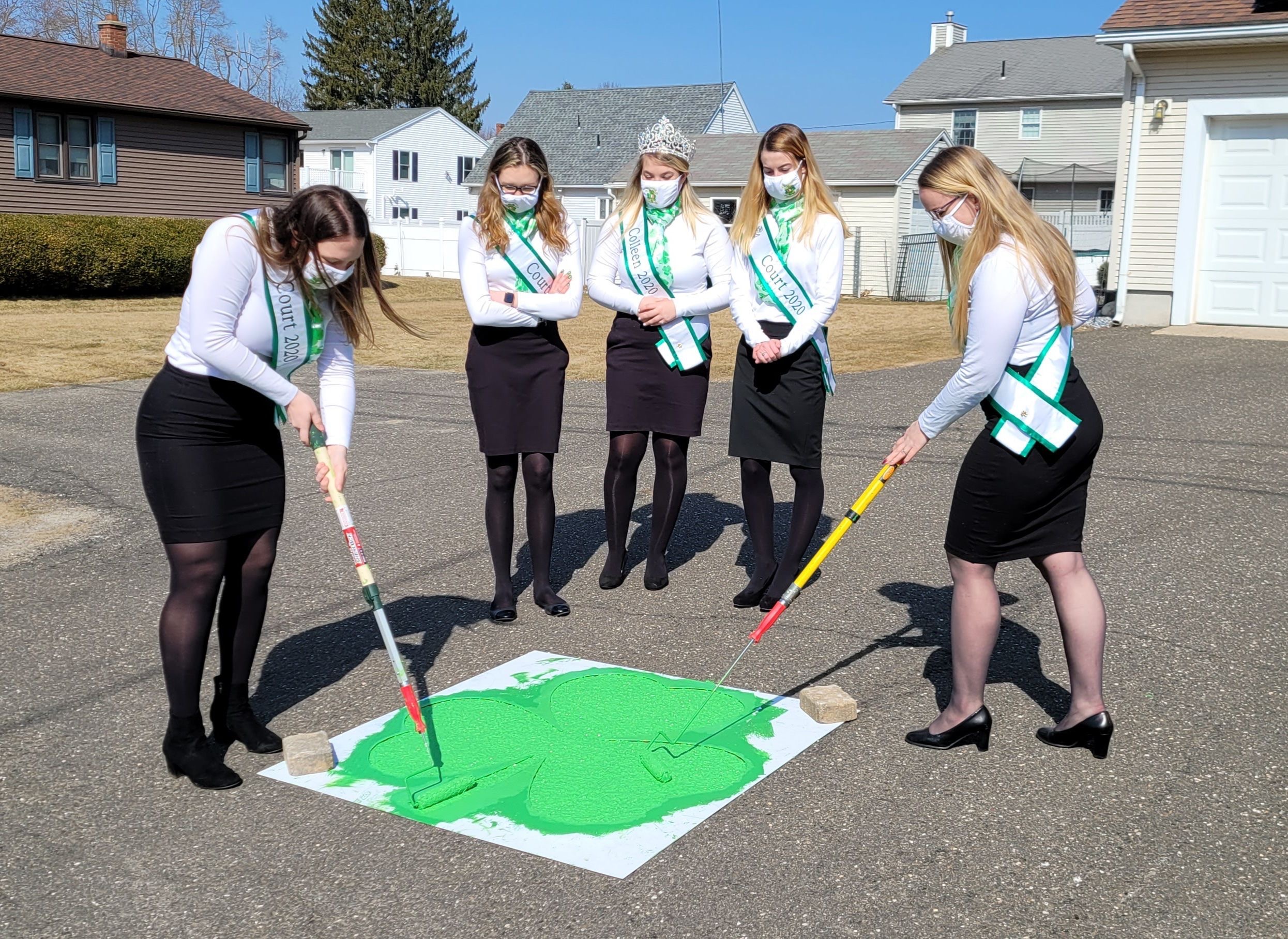 The Shamrock Sale is an ongoing fundraiser for the committee. Persons who would like to show their Irish pride and support by having a shamrock painted on their driveway or walkway are invited to complete the Shamrock Campaign form below.
The price for a 48-inch Shamrock is $40.  Please note we are no longer offering the 24″ Shamrock due to logistical issues.
Proceeds are used to support parade committee activities, including our scholarship program.
This effort is performed by volunteer members of the parade committee.
**Due to the overwhelming response that we've received from the public on the 2022 Shamrock Fundraiser we will be closing submissions on Tuesday 3/8/2022 at 4:00 pm.  We greatly appreciate the outpouring of support from our community.  We ask that those of you that have already placed an order please bear with us.   We are making our way through the orders as quickly as possible.  Again, on behalf of the CHICOPEE PARADE COMMITTEE thank you.